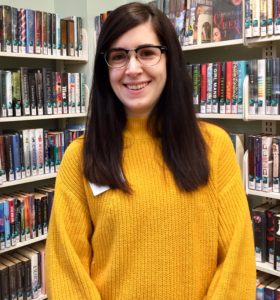 Hi everyone! This is Kendall, your Ruth Slaven Teen Services and Outreach Librarian. In these challenging times I find myself missing the library's teen population very much and have been brainstorming ways to be available to you digitally. We decided it would be a great opportunity to roll out a new teen services page, and with that a weekly blog. I'll be here once a week with a new post on various topics: things like reading round-ups, young adult book reviews, program updates, and useful resources for our teen population.
This week I'm starting with a round-up of some titles in our digital collection. I'm sharing some personal favorites and a couple titles that are brand new to the library's collection that I definitely want to read (or listen to) and I think you will too. All you'll need is your library card to check these out and you'll be good to go. Happy reading!
E-books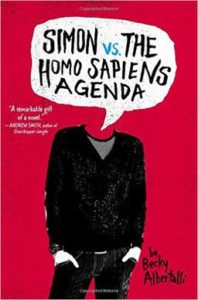 Simon vs. the Homo Sapiens Agenda by Becky Albertalli: Simon vs. the Homo Sapiens Agenda is a personal favorite of mine. It challenges stereotypes and opens your eyes to a new way of seeing society, while being witty, funny and heartwarming. Every reader can find a character to relate to and will quickly be drawn into Simon's romantic, and somewhat geeky, drama. This is a book that won't be easy to put down until the end, and even then you'll be wanting more from Simon Spier and his friends.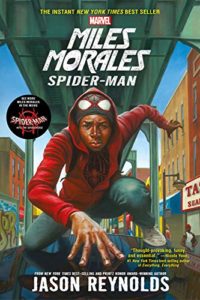 Miles Morales: Spider-man by Jason Reynolds: This new addition to our collection would be an excellent selection for anyone wondering what Miles from Spider-man: Into the Spider-Verse is up to. Miles Morales: Spider-man takes place after the events of the Spider-Verse movie and provides new, mysterious challenges for Miles to face. With unreliable spider senses, teen life and villains about, this title is bound to be an adventure from start to finish.
E-audiobooks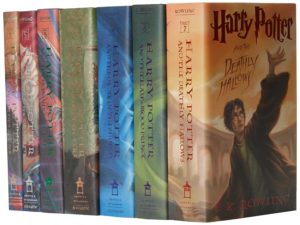 Harry Potter (the series) by J.K. Rowling: I absolutely had to include the Harry Potter books in this first round up. Not only is it my favorite book series, it also my favorite audiobook series to listen to. While the library doesn't have the entire series in e-audio (we have a mix of e-books and e-audio) I highly recommend listening to the ones we do have. The story is magical and narrator Jim Dale brings it fully to life through the variety of voices he uses for the characters. It's fun, comforting and the narration will draw you in, allowing for a nice break from reality.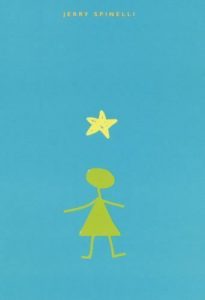 Stargirl by Jerry Spinelli: A bit older, but new to our collection, Stargirl has made a resurgence in popularity thanks to Disney releasing the adapted film on their new streaming service. Stargirl is the epitome of individualism and barrels into her sophomore year with non-conformity, after years of being homeschooled. With a cast of larger than life characters, this audio is bound to captivate and remind listeners that being different is okay. This title is one I hope to listen to myself so I can come to love Stargirl too.