Hi everyone!
Fall is proving to be a challenging time for selecting new books for the young adult section because there are so many good ones that have come out recently. Both of my September and October lists had over 40 titles and I had to painstakingly whittle it down to a more manageable number. While it was hard trying to choose which books to get, I'm admittedly quite excited about the ones I selected. Typically my orders are heavy on the fiction, often because there are not many great young adult nonfiction options. However, this year something has shifted in publishing and an amazing line up of nonfiction books have been released. I'm really excited about these new titles, so I'm rounding them up here to share with you. Hopefully you'll find something that can broaden your horizons or answer some of the unasked questions you have floating around in your head.
The Pocket Change Collection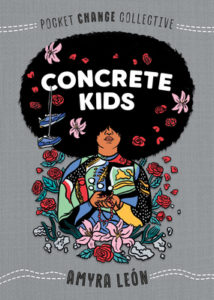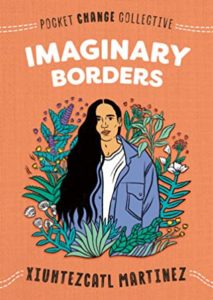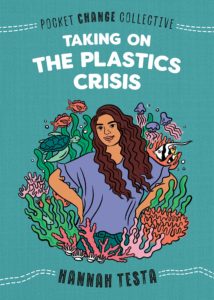 This wonderful collection boasts books covering a whole host of various, yet timely, issues. Each book is written by one of today's leading artists or activists, and is full of big ideas to help change the world. We currently have three of the titles from this collection available, with the intention of getting the rest. The three we have are:
Imaginary Borders by Xiuhtezcatl Martinez: Hip hop artist and environmental activist Xiuhtecatl Martinez presents the argument that climate change is a human problem in this personal essay. This artistic and moving essay is here to remind us that climate change cannot be ignored.
Concrete Kids by Amyra Leon: Musician and play write Amyra Leon shares a story full of love, loss, grief and more in Concrete Kids. In a lyrical and poetic fashion, Amyra shares tales of her life in Harlem and growing up as a foster child, while reminding readers to dream as big as they can.
Taking on the Plastics Crisis by Hannah Testa: In this eye-opening personal essay, Hannah Testa, teaches readers how to lower their carbon footprint and stop using single-use plastics. Through sharing her experience of having successful legislation passed to limit single-use plastics, this youth activist passes on some wonderful information about how we all can adopt more sustainable practices.
She Represents: 44 Women who are Changing Politics and the World by Caitlin Donohue: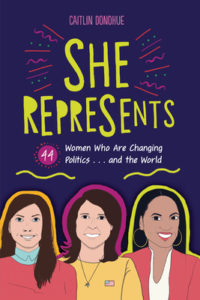 Full of beautiful, colorful portraits and inspiring quotes, this book informs readers about the women currently working in politics who are fighting for great change. She Represents celebrates activism, politics and female contributions to society. Anyone can benefit from reading this book and learning more about the strong females working for our country. There's no shortage of inspiration as you read about the individuals within these pages. An engaging, timely and stunning book.
Out: How to be your Authentic Self  by: Miles McKenna: Youtuber and activist Miles McKenna is sharing his wisdom on taking charge of your life and coming out. After coming out and documenting his transition on his Youtube channel, Miles wanted to be able to help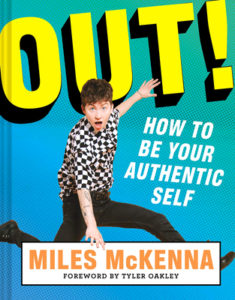 others learn to navigate the murky waters of coming out to family and friends. This is a beautiful book full of great pictures and lovely advice. A lot of young people looking for guidance on coming out will find comfort, validation and answers to all of their questions within these pages. A true survival guide for anyone looking to come out.
The Big Questions Book of Sex and Consent by Donna Freitas: An all-inclusive look at sex, consent and what that means individually, this book is intended to make you think about what's best for you when it comes to sex. Helping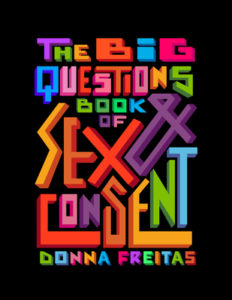 you to answer questions about what your comfort level is, what the purpose of it is, how does it intersect with who you are and more, the author leaves no stone unturned. The best part of this book is that it really is for everyone, including all identities, religious backgrounds, races, etc.
I really hope to see these books make their way out of the library and help further educate someone or help them through a problem. If you have any questions about any of these books you can reach me by email at kendall.chapman@bhpl.net. I'm also happy to offer recommendations for any other nonfiction subjects you might be looking for books on.
Happy reading!