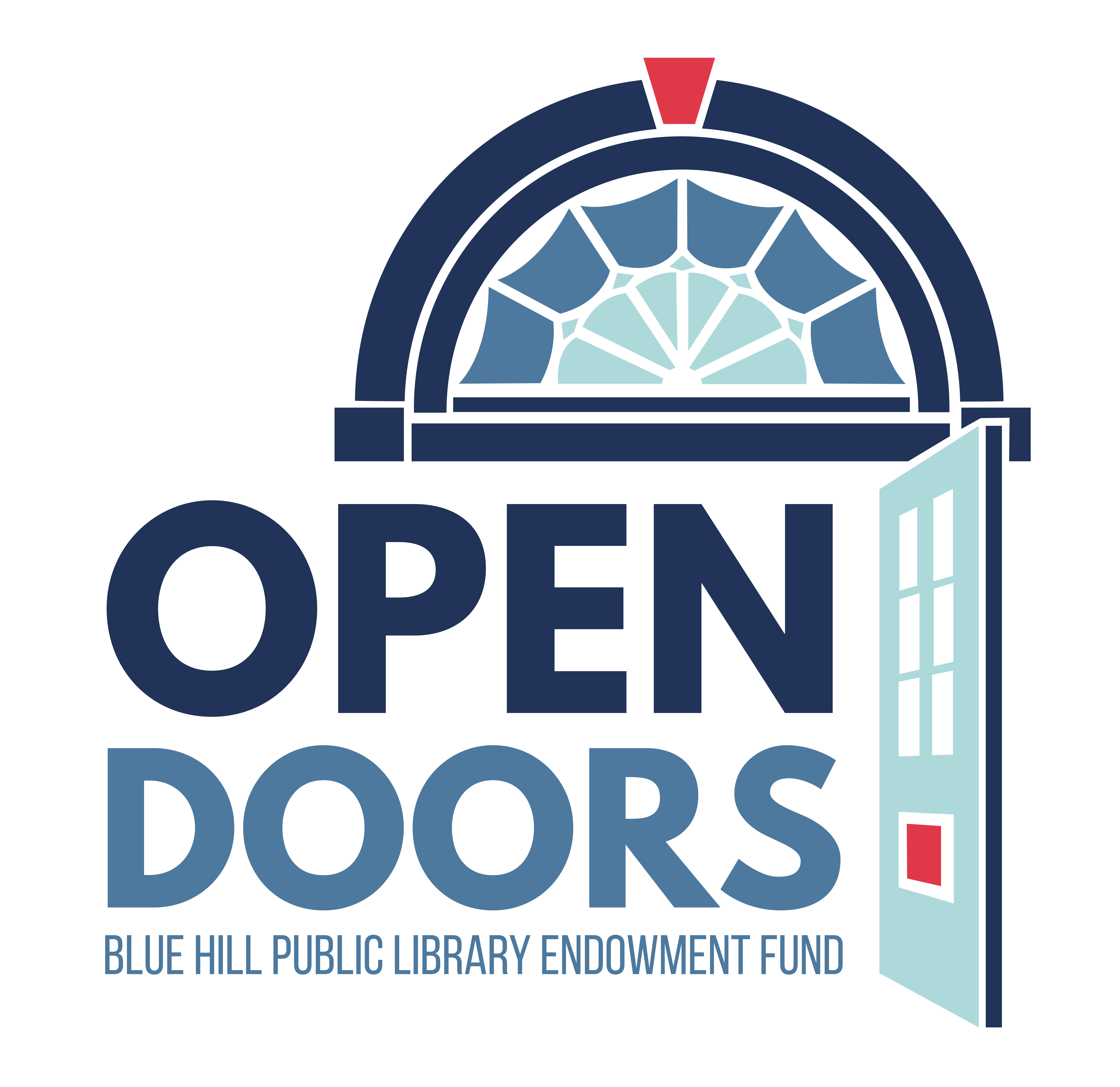 After three years of outreach and fundraising, BHPL expanded its reach and invited the community to participate in the public phase of its endowment campaign, Open Doors.
Open Doors extended community support for BHPL by increasing the number of library supporters who made gifts to help secure the library's financial future.
THANK YOU for joining us in a season of celebrating BHPL's future
---
DOORWAYS @ BHPL
Interactive art on the grounds of BHPL, late-May – September 30.
Did you explore the installation? We'd love to see your pictures.
Share your pictures and tag us! We're @bluehilllibrary on Facebook and Instagram and we follow #bhplopendoors.
---
DEAR BHPL
DEAR BHPL: Postcards from the Community, mid-July to November. If you could send a postcard to BHPL, what would you say? DEAR BHPL invites the community to reflect on and share messages with an institution poised to endure well into our future.
If you received a mailing from us, complete and return the postcard. Postage is included!
If you picked up a postcard at BHPL, drop it at our collection station or mail it pack with a postcard stamp.
If you prefer going paperless, create and send a digital postcard.
Postcards are welcome through November! Submissions will be part of our display in the Main Room and below in our gallery!
---
CHIP-IN AT TRADEWINDS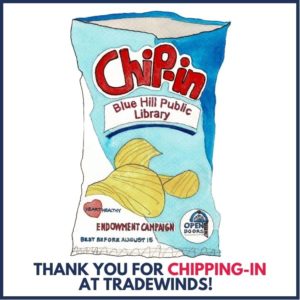 July 1 – August 15 at Tradewinds Marketplace in Blue Hill
Tradewinds generously matched $25,000 in customer donations towards our endowment fund. $70,000 was raised across six weeks.
Did you CHIP-IN? Register that donation here!
Illustration by Bruce Stahnke.
---
Our successes so far…
Pledges and gifts of $1.3M

Ruth Slaven Teen Services Librarian

Robert K. & Linda B. Slaven Lecture Series

Friends of the Library pledge of $30K

Tradewinds Marketplace pledge of $25K

Other large named gifts
Why support the Endowment?
As a leading institution in the community, an endowment allows BHPL to be exponentially more flexible and adaptable as we meet the demands of a growing peninsula, the pace of innovation, and an ever more connected world.
Your support of the endowment campaign ensures that the library maintains its outstanding level of service to the community for decades to come. Thank you for joining us this season in celebrating the library's future and sharing your commitment and desire for the library to continue as a treasured resource for our neighborhood and the entire Blue Hill peninsula.
EXPLORE・PARTICIPATE・GIVE
#bhplopendoors
---
DEAR BHPL Postcard Gallery