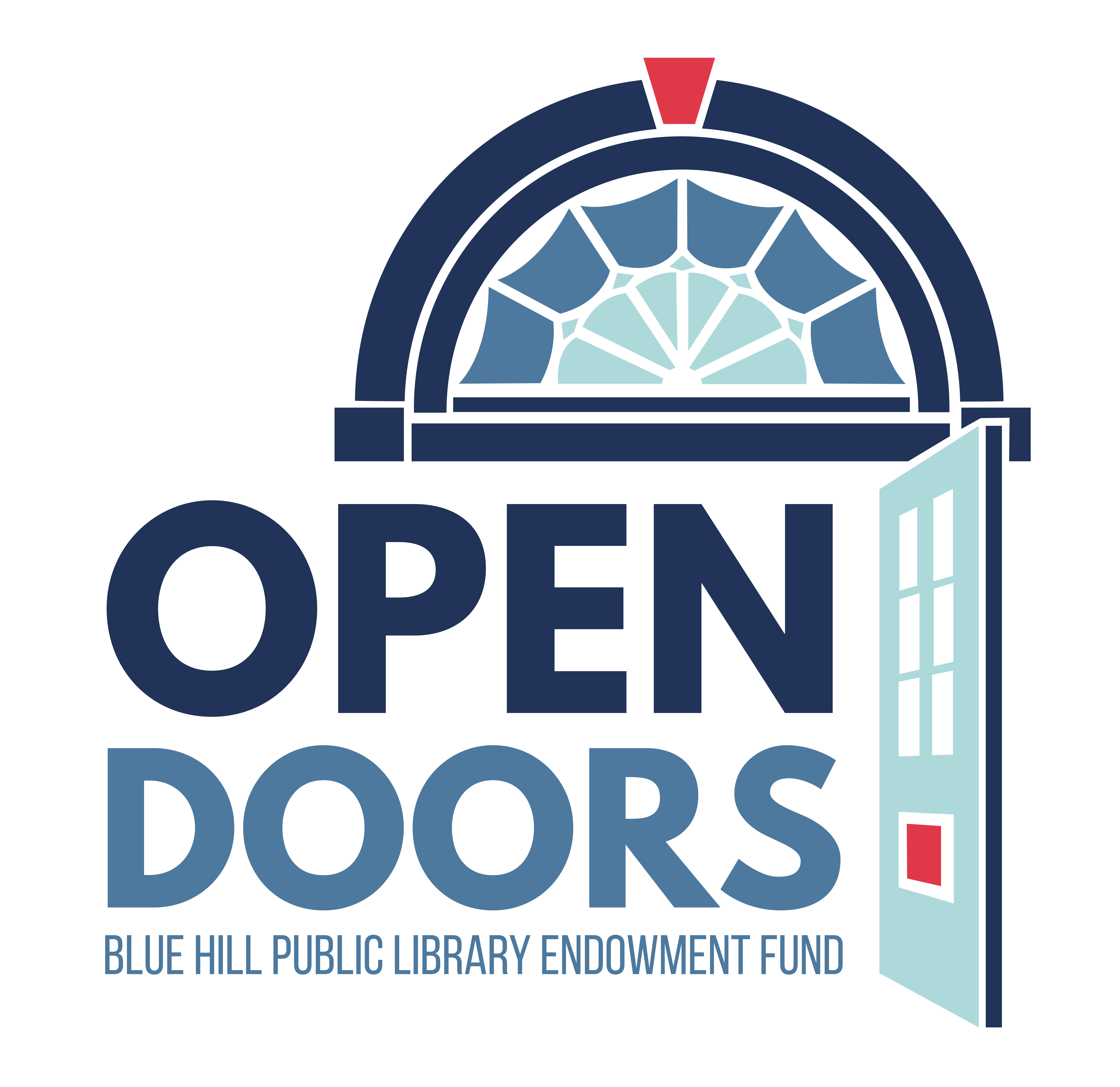 After three years of outreach and fundraising, BHPL expands its reach and invites the community to participate in the public phase of its endowment campaign, Open Doors. 
Open Doors extends community support for BHPL by increasing the number of library supporters who make gifts that ultimately secure the library's financial future.
Join us for a season of celebrating BHPL's future
Running through the end of September, the campaign kicks off in May with the first of several projects designed to connect and engage the community. 
DOORWAYS @ BHPL

Enjoy interactive art on the grounds of BHPL, late-May-September 30.

Explore the installation. It's open 24/7!
Take pictures and share when you tag us! We're @bluhilllibrary on Facebook and Instagram and we follow #bhplopendoors.
Are you inspired to create a Doorway? Learn more here.

TRADEWINDS MATCH: Grocery Checkout Donation Match, July 1 -August 15
DEAR BHPL: Postcards from the Community, July 1 -September 30
Watch this space, @Blue Hill Library (our weekly newsletter), and social media as details unfold.
Our successes so far…
Pledges and gifts of $1.3M

Ruth Slaven Teen Services Librarian

Robert K. & Linda B. Slaven Lecture Series

Friends of the Library pledge of $30K

Tradewinds Marketplace pledge of $25K

Other large named gifts
Why support the Endowment?
As a leading institution in the community, an endowment allows BHPL to be exponentially more flexible and adaptable as we meet the demands of a growing peninsula, the pace of innovation, and an ever more connected world.
Your support of the endowment campaign ensures that the library maintains its outstanding level of service to the community for decades to come. Join us this season in celebrating the library's future and sharing your commitment and desire for the library to continue as a treasured resource for our neighborhood and the entire Blue Hill peninsula. 
Explore・Participate・Give
Make a donation to the Endowment Fund
Learn about Naming Opportunities
Contact us with questions or to schedule a conversation about making a gift
#bhplopendoors