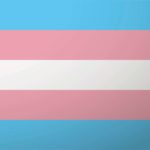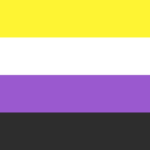 Hi Everyone! I'm back with my third and final list of Pride reading recommendations. I'm little sad to be at the end of Pride already, but I've really been enjoying these weeks of compiling lists to share with you all. I hope you all have been enjoying this as much as I have. This week the focus is on books featuring Transgender, Non-binary or Gender Fluid characters, so let's get right to it.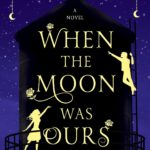 When the Moon Was Ours by Anna-Marie McLemore – When the Moon Was Ours is an ethereal tale about a girl named Meil and a transgender boy called Samir. People avoid them because they're odd, yet not as odd as the Bonner sisters who everyone thinks are witches. As Meil and Sam become close, things become challenging for the friends when the four beautiful sisters decide they want to steal the roses that grow from Meil's skin. While this book is ultimately a story about friendship and love, it subtly deals with teen social issues, racism and gender in an effective way. It's a unique, yet important book that deserves a place on everyone's reading list. *This book is available as a physical copy.*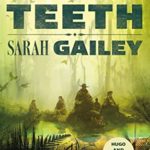 River of Teeth by Sarah Gailey – Written by Non-binary author Sarah Gailey, River of Teeth is a fun, adventurous romp of a historical fiction/fantasy story. This story features an alternate history of the US where Hippos have been introduced into the marshlands of Kentucky, to be farmed as an alternate meat source (this is something that the US government really did consider). The story follows a ragtag group of hippo wranglers as they try to deal with some feral hippos; however, their plans start to unravel as they're met with betrayal, love and uncertainty. While this book is mostly a fun read, the focus on non-binary character Hero is a refreshing and encouraging addition to the story. They are a character you can't help but love. *This book is available as a physical copy.* River of Teeth has a sequel called Taste of Marrow that we also have available.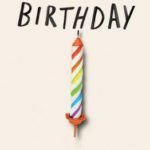 Birthday by Meredith Russo – Eric and Morgan have been friends since they were born, literally. They were born on the same day, at the same time in a snowed-in hospital, and since then they've always been together. They've stuck with each other through family tragedy, fighting parents and other life changes, yet Morgan is struggling with feeling trapped in the wrong body. Morgan and Eric's story is told through six birthdays as they drift apart, come back together and fall in love. This story takes a good hard look at transitioning and trying to live authentically. Written by a transgender author, it's a heartfelt story that will be important reading for many years to come. *This book is available as a physical copy.*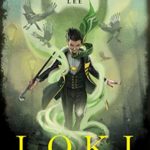 Loki: Where Mischief Lies by Mackenzi Lee – Who doesn't love a story about everyone's favorite god of mischief? This story of Loki takes place well before all of the events in the Thor movies and depicts him as he's canonically meant to be portrayed, gender fluid and pansexual. Though he uses male pronouns in this story, Loki does discuss how he feels equally comfortable as male or female and will identify as both. As Loki travels through nineteenth-century London to investigate a string of mysterious murders tied to Asgardian magic, the story sheds light on the plight of LGBTQ+ people in a time of extreme closed-mindedness. Overall this is a wonderful, heartwarming story of acceptance. *This book is available as a physical copy.*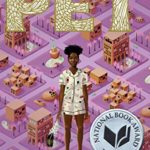 Pet by Akwaeke Emezi – Written by non-binary, debut author Akwaeke Emezi, Pet takes a hard look at what living in a "utopia" can really mean. Jam is a transgender teen living in a world that has been rid of monsters, i.e. criminals, abusers, all around bad people. In Jam's world, transgender people are fully supported and given the means to transition as they see fit. The world is peaceful and Jam and her family are living happy lives, until a creature called Pet comes out of a painting and informs everyone that it's hunting for a monster. This book has wonderfully accepting themes of diverse people, yet also borders the line of darkness as Pet reveals that the world might not be as safe as everyone perceives it to be. Great representation and a story that will stick with readers for a long time. *This book is available as a physical copy.*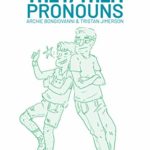 A Quick and Easy Guide to They/Them Pronouns by Archie Bongiovanni & Tristan Jimerson – Archie is a genderqueer artist who uses they/them pronouns, Tristan is a cisgender man who uses the pronouns he/him, and they came together to develop this delightful little graphic novel. It's a short, yet impactful, read about introducing gender-neutral pronouns into your life. Told with lots of snarky personality and fun illustrations, this book explains why pronouns matter, what they are, and how to effectively use them. *This book is available as a physical copy.*
As always, I hope you find some titles here that interest you and that you can enjoy. While this specific series of posts has come to an end, I'll still being sharing more diverse recommendations in the future and am more than happy to share titles with anyone who reaches out.  If you have questions or are looking for more books you can email me at kendall.chapman@bhpl.net or call at 374-5515 ext.22.
Happy reading!