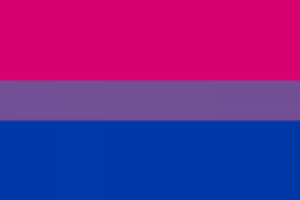 Hi everyone! I'm back with more book recommendations to celebrate PRIDE. I'm finding it difficult to narrow my lists down with so many great books available featuring LGBTQ+, but I managed and have seven more titles to share with you this week. The plan was for six, but I have a lot of strong feelings about some of the books on this list and I couldn't stand the thought of leaving even one of them out. This post will focus on titles that feature bisexual or asexual characters, along with a variety of other diverse characters and settings.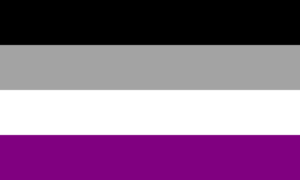 However, before we get to the books, I want to take a moment to share an upcoming program the library is hosting. On June 30th at 7PM, we're very excited to welcome the National Parks Conservation Association in a virtual tour of the Stonewall Monument. NPCA will walk attendees through the early history of LGBTQ+ rights, the Stonewall uprising and its impact on society. This will be an interactive event allowing participants to reflect on their own experiences and relate them to the LGBTQ+ civil rights movement. This is going to be a fun, informative event that we at the library are thrilled to be a part of. You do need to pre-register for the event in order to get the link, you can do that here. I hope to see you there! Now to the books.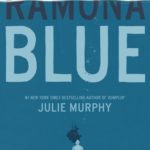 Ramona Blue by Julie Murphy – Ramona Blue is a wonderful and eye-opening book about exploring ones sexuality. Ramona has always believed that she's gay. Having only ever dated girls, that seems like a logical assumption, but when her childhood friend Freddie moves back to town, she starts to experience feelings towards Freddie that don't fit the mold of her identity. Ramona has to come to terms with who she is and how she feels while navigating life with a pregnant sister, multiple jobs and irresponsible parents. This book is full of self-discoveries and portrays one of the best bisexual stories I've ever read. A highly relatable book for anyone coming to terms with their bisexuality and a personal favorite of mine. *This book is available as a physical copy.*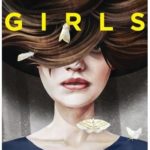 Sawkill Girls by Claire Legrand – Sawkill Girls is a book that completely surprised me. It's a dark, magical, and haunting story about disappearing girls and an insidious monster whose evil is sweeping across the island. Legrand seamlessly ties together the dark plot of this story with the development of her female characters. All three girls are very different, but come together to turn the tides of evil, while struggling with their own identities. While there is a female/female relationship in this book, what's truly well done is the representation of asexuality. The asexual character in this book struggles with what her asexuality means and how she can be in a relationship, yet presents a positive look at having conversations with ones you love and receiving acceptance. Overall this book boasts a great spooky story and a wonderful representation of diverse characters. *This book is available as a physical copy.*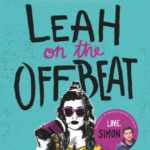 Leah on the Offbeat by Becky Albertalli – Becky Albertalli strikes again with a killer LGBTQ+ book. This book focuses on Leah; you'll recognize her as one of Simon Spier's best friends. It's senior year and everything seems to be going fine until two of her friends (Abby and Nic) break up, the two friends she's always had a crush on. As things start to feel out of control, Leah leans into who she is and finds herself drifting closer and closer to Abby. As she navigates college visits, prom, friendship, and what she wants, Leah grapples with her sexuality and coming out to her friends. This book is another favorite of mine. Leah is a very relatable character and the rest of the cast is wonderful. Albertalli does an excellent job of highlighting the struggle of coming out as bisexual and coming to terms with being your authentic self. I love it. *This book is available as a physical copy.*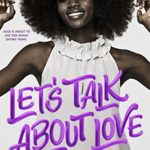 Let's Talk about Love by Claire Kann – Let's Talk about Love is an adorable, dorky book about a girl swearing off love after being broken up with by her girlfriend. Her only plan is to work at the library and watch all of her favorite TV shows… until she meets her coworker Takumi. While this book does show some difficulties in Alice getting people to understand that she's asexual and biromantic, what we end up with is a generally feel-good story. This book is relatable, even for non-asexual readers, because Alice feels so real. While I haven't read this one yet, it's been recommended to me several times and I'm planning to read it soon. *This book is available as a physical copy.*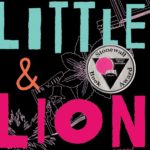 Little and Lion by Brandy Colbert – Though this is another title I haven't read yet (it's currently sitting on my bedside book cart waiting to be picked up), Little and Lion gets high praise from everyone I know that's read it because it's such a powerful story. Suzette returns home from boarding school and starts settling back into her old life, when she starts falling for the same girl that her stepbrother Lionel is in love with. Things become particularly challenging when Lionel's bipolar disorder starts to spiral out of control. Not only does this book tackle coming to terms with one's sexuality (Suzette is bisexual), but it also puts a strong emphasis on mental illness, family and acceptance. *This book is available as a physical copy.*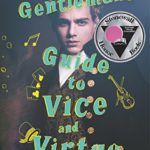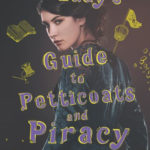 The Gentleman's Guide to Vice & Virtue and The Lady's Guide to Petticoats & Piracy by Mackenzi Lee – Again, I haven't read these books yet (I feel like such a slacker), but I do have the first one on my shelf and I feel like that counts for something. I had to share both of these titles not only because it's a series, but because both books have great LGBTQ+ representation. The first book follows the character Monty in an escapade across Europe with his best friend and sister in tow. He plans to flout his father's wishes and flirt with Percy as they travel, and eventually find themselves in some trouble. The second book focuses on Monty's sister Felicity as she takes a bold risk in reaching her dreams of becoming a doctor. While on her adventure, Felicity starts to contemplate her sexuality as she fights for her dreams in a misogynistic society. Both are these books are ripe with LGBTQ+ representation, Monty being bisexual and Felicity being asexual, in addition to exploring strong subjects such as privilege, intersectionality, racism, and colonialism (these are historical fiction). *Both of these books are available as physical copies.*
So that's what I have for you this week. I hope some of these books will grab your attention and you'll get enjoyment out of them. If you want to check any out through our curbside services, you'll can call the library at 374-5515. If you have any questions or need more recommendations you can call me at the library, extension 22, or email me at kendall.chapman@bhpl.net.