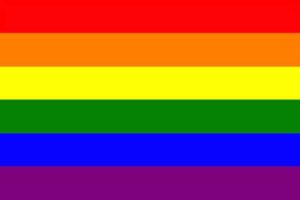 Happy Pride everyone!
It probably seems difficult to think about celebrating Pride in the current climate, but I think it's important to acknowledge and honor in these times. It's still okay for the LGBTQ+ community to observe this time and celebrate themselves; the celebrating may just be slightly more subdued than normal, or may involve lending support to the movements going on right now. It's important to remember inclusivity and intersectionality in this moment, as LGBTQ+ people have had to fight and are still fighting for rights and to be heard, so for the rest of this month, in honor of Pride, I'll be sharing a lot of great LGBTQ+ resources. Some of them with be "own voices," some will feature people of color, and some will be books written by straight authors who are amazing allies. What I'm saying is, these lists of recommendations will be diverse, insightful and ultimately awesome. Each week will feature one or two groups from the LGBTQ+ community in an effort to make sure there is a little something for everyone. This first list will include books that feature gay and lesbian characters, so let's get to it.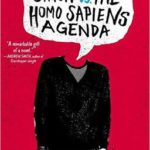 Simon vs. the Homo Sapiens Agenda by Becky Albertalli – Yes, I've recommended this book before. I'll probably never stop recommending it honestly, it's so precious. This book focuses on Simon Spier as he grapples with coming out and find himself falling for a mystery boy he's only talking to via email. It's sweet, funny and has some really powerful moments in regards to coming out and how difficult that can be. *This book is available as a physical book, e-book, audiobook on CD, and as the movie titled Love, Simon.*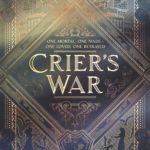 Crier's War by Nina Varela – This recently released fantasy is coming up on my "to be read" list and I'm so excited to start it. I've heard a lot of great things about this book and the fact that it features two young women falling in love makes it that much better. Crier's War is an epic tale about a war between humans and beings called "Mades," which were created to be the playthings of humans – yet have overthrown them. This book is full of love, loss, revenge and is rich with fantasy. *This book is available as an audiobook on CD*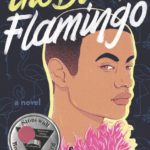 The Black Flamingo by Dean Atta – Own Voices author Dean Atta's debut book is about a mixed-raced, gay teen coming out and finding his place in the world. Once away at college, he begins to embrace his uniqueness through the art of drag. Though I have not read this one yet, I'm really looking forward to it. This books sounds powerful, inspiring and uplifting. *This book isn't at the library yet, but it has been ordered and should be here within a couple weeks. It will be available as a physical copy.*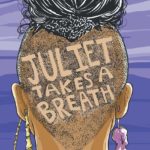 Juliet Takes a Breath by Gabby Rivera – This book is a personal favorite of mine. Juliet is Puerto Rican, feminist, and a lesbian. Juliet comes out to her family and receives mixed reactions just before she leaves for an internship in Portland, Oregon. Interning with the leading author on all things feminist and women's bodies, she hopes to figure out herself and what direction she's heading in. This book is full of people of color, gay characters, feminist anecdotes and wisdom. It's a very powerful coming of age story. *This book is available as a physical copy.*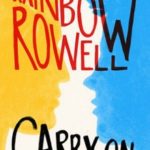 Carry On by Rainbow Rowell – Let's see how many times I can recommend a Rainbow Rowell book in one of these blog posts. Her books are just so awesome. Carry On is the perfect blend of fantasy, adventure and self-discovery. Simon and Baz are enemies: they've hated each other as long as they've been roommates, and when Baz suddenly stops coming to school, Simon thinks he's up to something nefarious… again. Simon is determined to find Baz and make sure he's not up to anything evil, or is it something more than that? This book is adorable and I highly recommend it to anyone looking for a fun a charming, gay infused read. *This book is available as a physical copy.*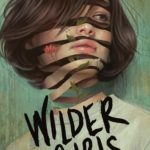 Wilder Girls by Rory Powers – Wilder Girls is a slightly spooky, atmospheric story about survival, friendship, strength and love. The student and staff at Raxter's School for Girls have been infected with a strange and mysterious disease call the Tox. They're cut off from the rest of the world, struggling for survival and desperate to overcome this disease. When Hetty's best friend Byatt goes missing, she's determined to find her and risk travelling through the thoroughly infected and dangerous forest. Though the main focus of this book in on friendship, it also portrays coming to terms with one's feelings and shows an interesting lesbian relationship. *This book is available as a physical copy, an audiobook on CD, and an e-audiobook.*
This is certainly not a complete list of all the titles we have available, but it's a few that I think will really capture a wide audience of readers. I hope you'll find something new to you to pick up and try. If you read any let me know what you think. You can also reach out to me with suggestions or questions is you feel so inclined, at kendall.chapman@bhpl.net. Enjoy!