Hi everyone! I'm back this week to talk about a couple of my favorite books we have in our digital collection, along with some new ones we recently acquired. I read a lot, and part of what I enjoy so much about reading is being able to talk about the book afterward, so I hope you'll indulge me while I continuously round-up books to share.
Like I did with my first post, I'll be sharing a couple favorites and a couple more that I'm hoping to read. Alas, I haven't gotten around to reading the two from last time, but I'll get there eventually. A time-turner would be extremely useful, I could get so much reading done. Anyway, here's what I rounded up for you all this time.
E-books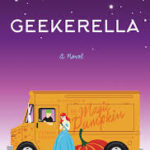 Geekerella by Ashley Poston: I love fairy tales and I love nerdy/pop culture stuff. If you take those two things and combine them, you essentially get a rough outline of my personality. Geekerella combines both of those things, which makes me extremely happy. Geekerella is a retelling of Cinderella – done geek style. I'm talking sci-fi, conventions, cosplay and pop culture references for days, it's AMAZING. There's a really adorable romance in this book, it's funny and it's LGBTQ+ (not the main character, but still a prominent one). I ended up reading this entire book in a day because it's so great. It's a fun, fresh take on Cinderella and has a hopeful vibe throughout the whole book. If really nerdy stuff is your thing and you're looking for an entertaining read, this is definitely one I would recommend.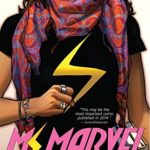 Ms. Marvel by G. Willow Wilson (Volume 1): One of our more recent additions to our digital collection is the graphic novel Ms. Marvel. I'm sure a lot of you have seen Captain Marvel or heard of her. Ms. Marvel is a different superhero who has the name Marvel because of how much she admires Captain Marvel. (Hopefully all of these Marvels don't make it too confusing.) Kameela Kahn is a teen who suddenly discovers extraordinary powers. Naturally this puts her in superhero territory and she has to figure out how much she can handle or if she's only going to be a danger to herself. As she tackles various threats in New Jersey and New York, she still has to live her life as a regular teen and try to live up to the heroic deeds of her namesake. This graphic novel sounds both diverse and exciting! I hope to make time to read it in the very near future.
E-audiobooks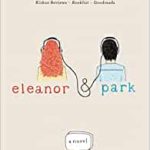 Eleanor & Park by Rainbow Rowell: Gosh I love Rainbow Rowell. She's one of my favorite authors, but even if she wasn't I would still think that Eleanor & Park is a truly special book. I haven't listened to the audiobook yet, but I vividly remember reading my physical copy and having a ridiculous amount of feelings throughout the process. This is described as a book about first love, it is, but it's also about friendship, found family, resilience, and being unique. There are some tough parts to swallow in this book, but I think it's important and there's a valuable lesson to be learned: someone will always see your true value. This book is rough, sweet, and a little bit quirky. I highly recommend it to anyone who's looking for a new story to be consumed by. I'd also recommend anything else written by Rainbow Rowell; her stories are amazing.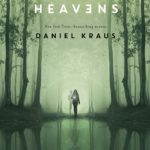 Bent Heavens by Daniel Kraus: Spooky, thrilling, aliens. You have my attention Bent Heavens. This new e-audiobook we obtained sounds like the perfect escapist read. If you need a book to distract you from real life, I think books about aliens are a good option. The book is centered on main character Liv as she tries to cope with her father's disappearance – her father who was certain aliens were trying to abduct him. After he's gone and Liv decides to take down the traps he set, things take an unexpected turn and she finds an inhuman creature stuck in one. I'm really looking forward to listening to this one as it sounds like it will be slightly spooky and totally different from anything I've read before.
I hope some of these titles will make it onto your "to be read" list. I'm looking forward to digging in to these new ones myself. If you do plan to read, or have already read, any of these featured books, please feel free to email me at kendall.chapman@bhpl.net. I'd love to hear your thoughts. Stay well!