Plant Sale &

Silent Auction

Fundraiser
Saturday, May 25,

8:00-11:00AM



The ever popular BHPL Plant Sale and Silent Auction will take place on Saturday of Memorial Day Weekend from 8:00 to 11:00 AM on the library's front lawn—light rain or shine (extreme weather date is Sunday May 26th).  Kick off the holiday weekend and start the gardening season right by browsing hundreds of potted perennials from local gardens, along with soft fruit canes, fruit trees, vegetable and flower seedlings, native varieties, and some houseplants. Bring your wish list and bring a friend, lines start forming at 7:45!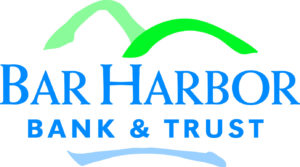 This year's plant sale is being generously sponsored by Bar Harbor Bank & Trust.
Silent Auction
Not a gardener, or just don't need more plants?  There are lots of wonderful items for bid in the Silent Auction. This year's silent auction will feature many of the favorites items from previous years, as well as some new surprises. The library will be presenting a preview of some items, along with early bidding options, the week before.
Bake & Book Sale
And, it's not just plants: The Friends of the library will host a "pay what you wish" Bake Sale of coffee, tea and delicious homemade breakfast treats plus a special garden edition of their wonderful Book Sale.
We Need Donations!
The Plant Sale depends on depends on donated perennials and seedlings from patrons, friends and neighbors. If you are out in the garden dividing plants, please consider potting some up to donate. Need pots? We have pots of all sizes by the shed in the library parking lot – you can simply pick up what you need for your plant donations. Please label with variety and color. Plants can be dropped off anytime, but no later than Friday, May 25.  Let us know what you are donating and we will include you on the plant donor lists.  The library would also like to acknowledge your donation with a thank you letter.  Welcome empty pot donations anytime, drop them off by the shed.
Have plants, but not the time to pot?  You may leave dug up plants in plastic bags by the shed – please tell us what they are, along with color and variety, if possible. Leave your name and we will thank you! Donation forms are on the shed, as well as guidelines for donating plants. Have a garden or shrubs to donate? Call or email Lisa at 374-5515 ext 16 or development@bhpl.net.
Thanks for helping to make our Plant Sale a success!
All proceeds benefit the general operating fund for the Library.