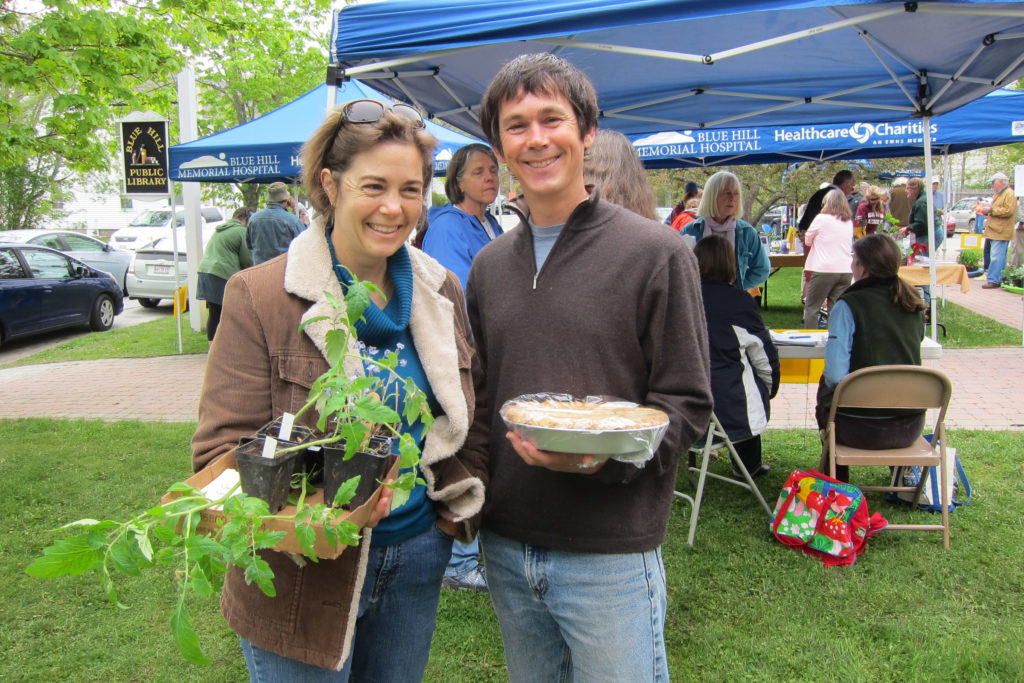 Plant Sale & Silent Auction Fundraiser




Saturday, May 27  8:00-11:00AM



The ever popular BHPL Plant Sale  will take place on Saturday of Memorial Day Weekend from 8:00 to 11:00 AM on the Library's front lawn—light rain or shine. (extreme weather date is Sunday May 25th) Kick off the holiday weekend and start the gardening season right by browsing hundreds of potted perennials from local gardens, along with soft fruit canes, vegetable and flower seedlings, native varieties, and some houseplants. Bring your wish list and bring a friend, lines start forming at 7:45!
Bake & Book Sale
And, it's not just plants: The Friends of the library will host a "pay what you wish" Bake Sale of coffee and breakfast treats plus a special garden edition of their wonderful Book Sales.
Silent Auction
Not a gardener or don't need more plants?  There are lots of wonderful items for bid in the Silent Auction. Featured items include: a gourmet farm-to-table dinner for 8, a granite bench, lunch cruise on a sailboat, a walk-behind roto tiller, terracotta pots filled with herbs, a month of local eggs, tattoo certificate, massages (to ease the aches and pains of weeding), and a pile of goat manure—truly something for everyone.
Garden Tool Yard Sale
New this year! A "Yard Sale" of gently used, well-loved, and vintage garden tools and equipment. Could you use an extra trowel? Need a rake?  Or maybe you have some tools gathering dust you want to donate! Drop them off at the library the week before the sale.
We Need Donations!
The Plant Sale depends on donated perennials and seedlings. If you are out in the garden dividing plants, consider potting some up to donate to the library sale. Need pots? We have pots of all sizes by the shed in the library parking lot. Please label with variety and color. Plants should be dropped off anytime, but no later than Thursday May 25.  Let us know what you are donating and we will include you on the plant donor lists and thank you!
We Need Help!
Want to host a potting party? Or help transport plants to the library? Or help at the event?  Click the button for Job descriptions and sign up. Thank you!

All proceeds benefit the general operating fund for the Library.